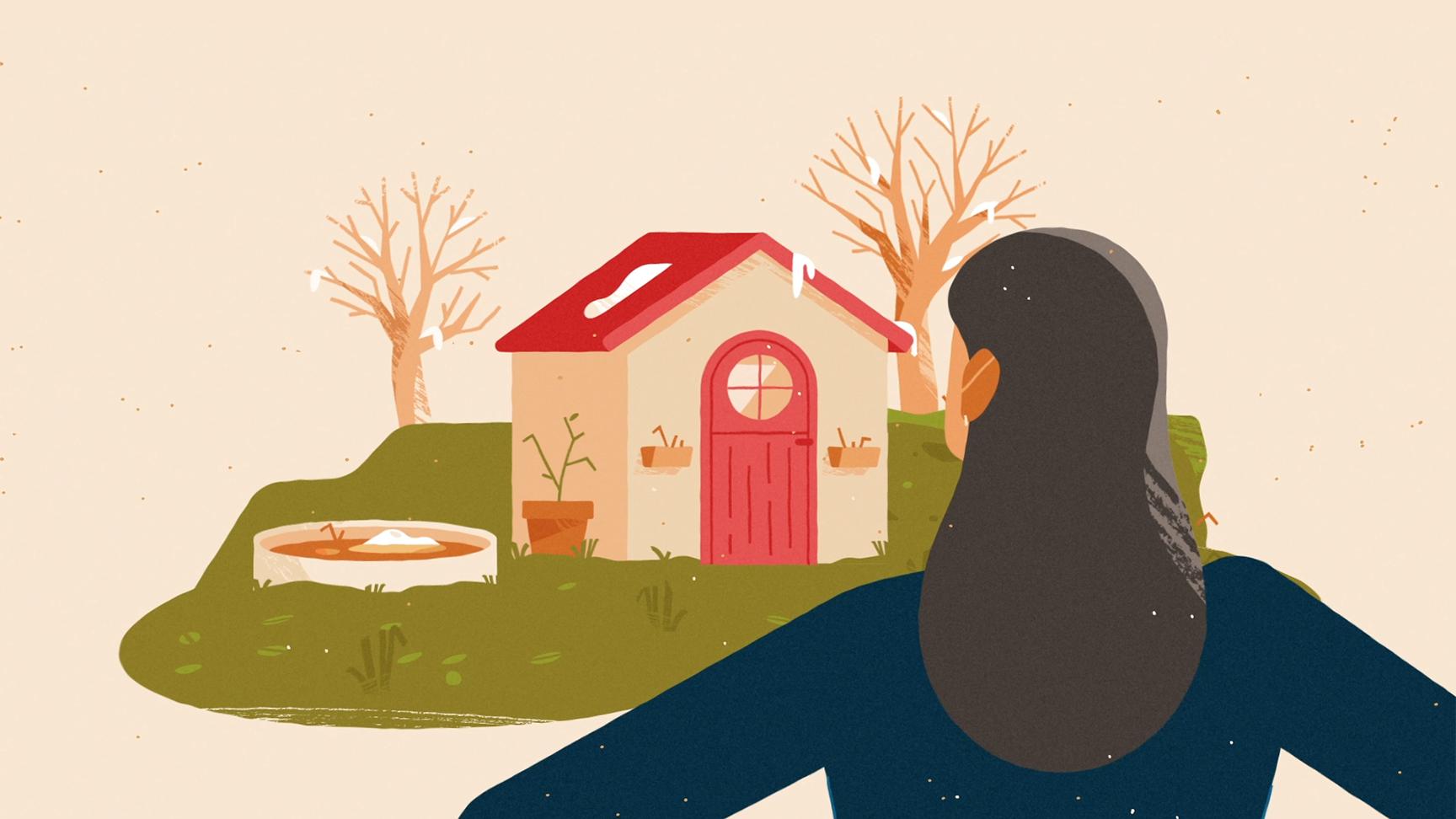 Get Garden Ready for Springtime
Welcome to the Honda Gardening Club.  
Springtime is just around the corner. Whatever you are looking forward to as the seasons change; here are a few tips to help you prepare the ground for your new bedding plants or to help coax your vegetable patch back to full recovery.
Weather conditions can vary dramatically across different regions. Wherever your garden is situated, you may find that it is in need of a little extra care once winter is over. If you happen to be in an area that sees higher rainfall, you may also have to help your lawn, beds and borders recover from the damaging side effects of excess water.
Here are 3 key steps to getting your garden ready for spring. 

Back to Blog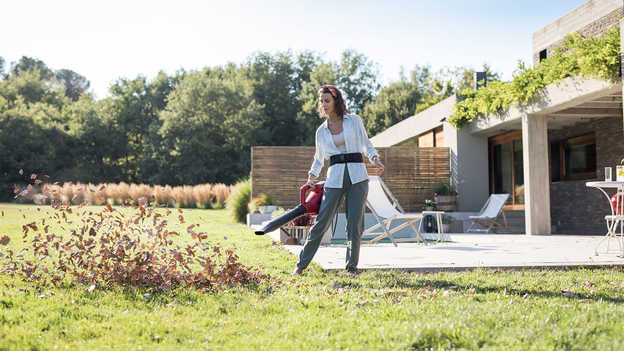 1. Let's start with a spring clean
• Begin by blowing away the cobwebs - and any fallen leaves. You'll find leaf blowers are incredibly easy to use and a really effective way of getting your space back to its pre-winter glory. These days they are designed to be extremely comfortable to use and will clear away your dead fallen leaves in no time.

• Next up, is a simple refresh of your borders. We'd suggest starting by hoeing the soil to get rid of any weeds, before adding fertiliser to feed hedges and border plants. A nice thick layer of moisture-rich mulch will help to prevent any further weeds growing back in the border area.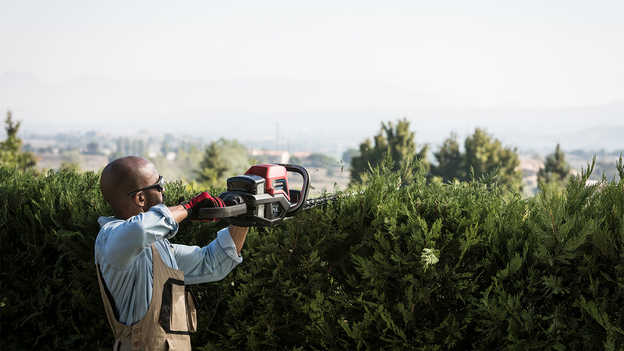 • Once your borders are nurtured back to health, consider spending some time trimming the shrubs and trees in your garden. A hedgetrimmer can make light work of this and you'll use it again and again to maintain the shape of your shrubbery throughout the year. A good tip is to wait until as close to the end of the winter season as possible before you start to prune, just in case a late frost comes along to damage any new shoots.

• Then, take a look at your flowerbeds to see if you need to remove any weeds and give the soil a nutritious refresh with a layer of compost and mulch. We find that it is also worth checking your fences at this time, in case any repairs are needed in the aftermath of winter storms.
• If you're a gardening beginner, you'll find that potting new plants is an easy way to kick-start the spring season and add some colour and impact to your outdoor space. You can mix up your favourite flowers or start experimenting with different herbs and vegetables.
2. Revive your waterlogged lawn
Waterlogging can be a real issue for gardeners residing in areas that experience heavy winter rain or snowfall. As the seasons change, a build-up of excess water drowns the roots under your lawn and strips away the essential nutrients that your soil needs. Unfortunately, when this happens, weeds and moss will quickly take advantage of the cold, wet weather and grow to fill the space where your lush green grass used to be.
Thankfully, there are many ways to encourage drainage and restore the beneficial bacteria in your lawn after winter: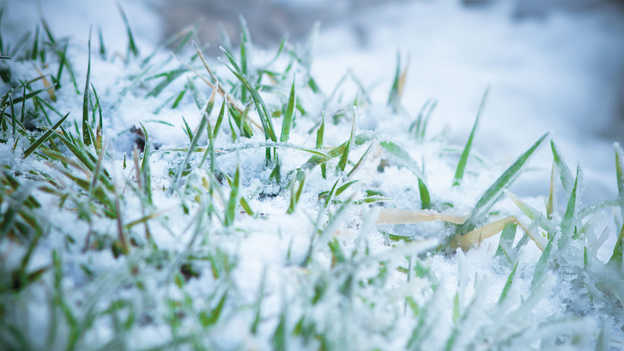 • First, you need to help the water in your lawn to drain away and allow your soil to grow in nutrients once again. An easy way of doing this is to add ventilation to your soil using a lawn aerator. Once you've perforated the ground, you can then brush lawn soil over the top to encourage good bacteria to reach the roots and help them to grow stronger.

• We'd recommend waiting until the temperature in your garden is a few degrees above freezing, before germinating the grass with lots of lawn seed. A good sprinkle of lawn seed will add nourishment and protect the ground from any further frost. Just what you need to encourage your lush green grass to grow.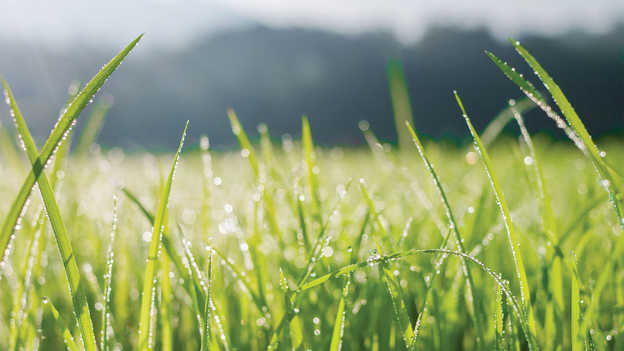 • We've mentioned it before but, mulching really is key to improving the quality of the soil in your garden. A hefty layer of soil-improver will do wonders when it comes to suppressing weed growth, improving moisture levels and boosting those all-important nutrients.

• We'd also wholeheartedly suggest trying an organic fertiliser; chicken manure pellets are an excellent way to boost good bacteria and stimulate bug and worm life. Though do bear in mind that they can have a pretty pungent smell, it's probably best to apply them to your lawn during cold weather.
3. Recover your vegetable patch
If you experience a lot of cold weather and frost, you may find it a struggle to coax your vegetable patch back to life after winter. During periods of hard frost, your vegetable seeds are at a higher risk of disease and poor rooting, not only that, but they actually have a 50% chance of not growing at all. Vegetable seeds need natural warmth to germinate and, after frost penetrates deep into soil, this can take a while to return.
Thankfully there is no need to despair, we have some sure-fire ways to speed up soil warming and encourage faster vegetable growth.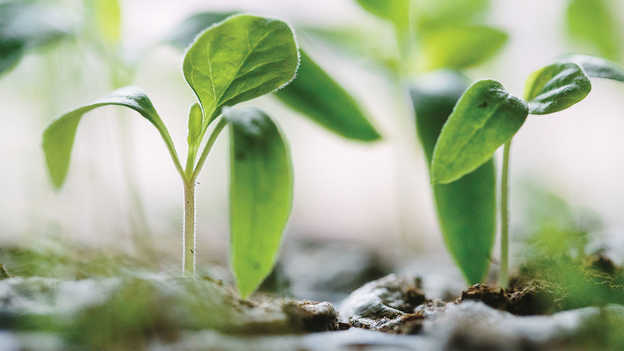 • The soil around your seeds will warm up much faster when it's not exposed to the elements. You can cover your vegetable patch with black polythene to create this warmth quickly and easily.

• A healthy worm population means healthy soil. You can boost the nutrients in your soil with a hefty amount of organic manure, such as the chicken pellets mentioned above. A great way to get your vegetable patch back to the best possible health.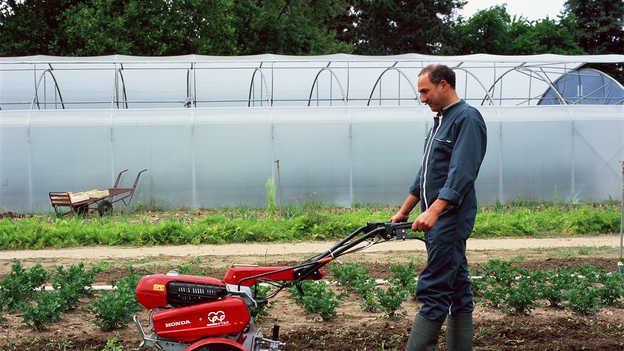 • There are more structured protective surrounds that you can use to create your own microclimate. This will boost growth and keep your seeds safe from the elements. If you cover your vegetable patch with a protective structure such as a cloche or tunnel cloche, it will deflect the rain and warm up your soil in no time.

• If you'd like to go a step further, consider purchasing a growhouse – these mini greenhouses really will kickstart your vegetable growth. Not only do they almost-completely protect your plants from harsh weather, but they also maximise the light and warmth from the sun in your garden. There are many other benefits to growhouses such as the greater control you have over your soil conditions.
• If you believe that you've lost vegetable seeds to the winter weather or if you'd simply like to grow vegetables without the long process of raising plants from seeds, then you also have the option to buy seedling plants that are ready to go straight into the ground. For best results, you'll need to prepare the ground by removing any weeds. You'll then need to leave the soil to settle for a couple of weeks before you plant your new seedlings.
However your garden is faring after the winter; whether it simply needs a spring clean, as detailed in step one. Or you have some of the more specific post-winter issues shown in steps two and three, these hints and tips should help you to get 'spring-ready' in no time.
Find out more about the gardening tools that could help you prepare your spring garden here.
Back to Blog